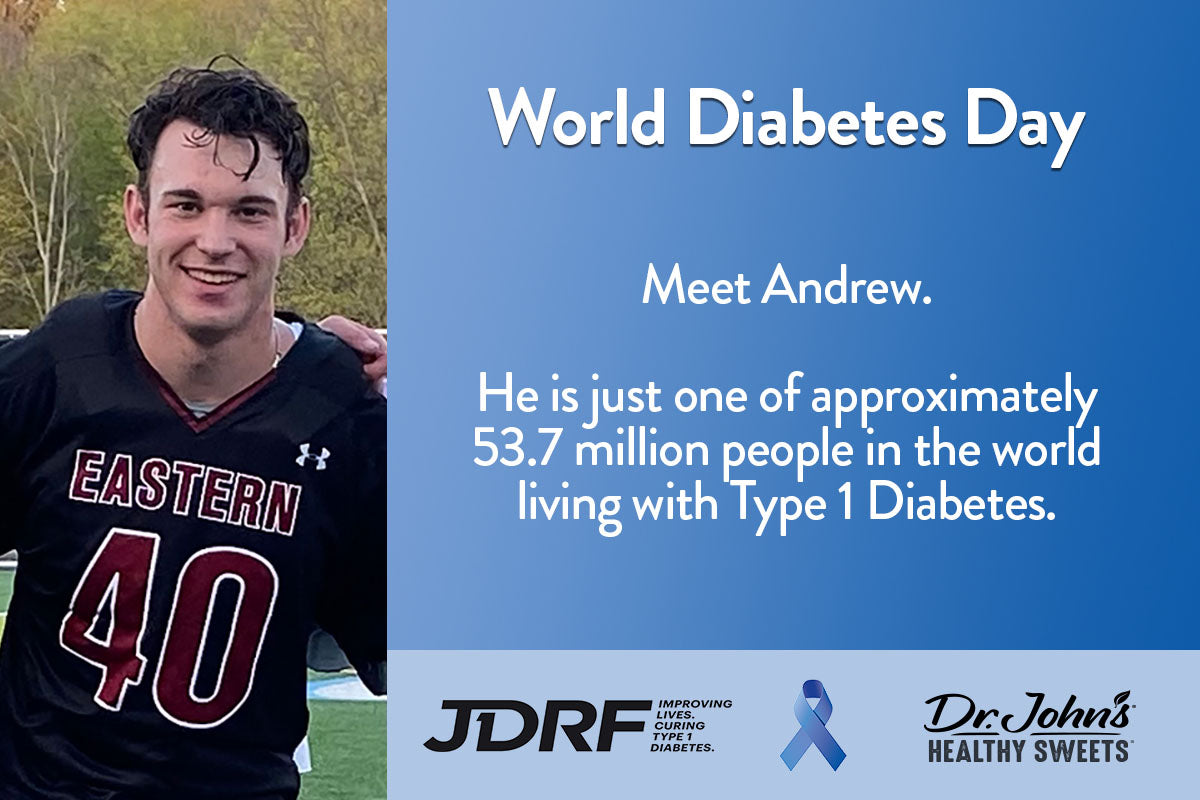 In 1991, World Diabetes Day was formed by the International Diabetes Federation and the World Health Organization with the goal of bringing international awareness to the disease. It's estimated that there are approximately 537 million people in the world living with diabetes and nearly half of those who need insulin cannot access or afford it. Without proper diabetes care or insulin, diabetics are at risk of heart attacks, strokes, kidney failure, blindness, and lower-limb amputation. Due to these staggering facts, the 2021-23 World Diabetes campaign theme is: "Access to Diabetes Care—If Not Now, When?" The aim is to call on governments to implement policies that ensure affordable access to care for all those living with diabetes. 
This day hits close to home because our grandson, Andrew, is one of 1.6 million Americans living with Type 1 diabetes, which is not preventable and needs to be constantly managed. Andrew's focus on an active lifestyle which includes watching what he eats and participating in sports inspires us at Dr. John's to create candy that not only tastes great, but keeps you happy and healthy. Our all-natural ingredients and sugar-free candies are diabetic friendly† and are fortified with nutrients like fiber and vitamin C that allow you to indulge guilt-free while safely satisfying your sweet tooth. 
In order to contribute to the community awareness that World Diabetes Day brings, Dr. John's is giving 10% of proceeds from November 1-20, 2021 to the Juvenile Diabetes Research Foundation (JDRF)—an organization dedicated to funding research and providing a support network for those, like Andrew, impacted by T1D. Make a purchase today so we can make a difference for tomorrow. 


We appreciate your support!
Mike and Patty McDonald


†On the advice of a physician