What's New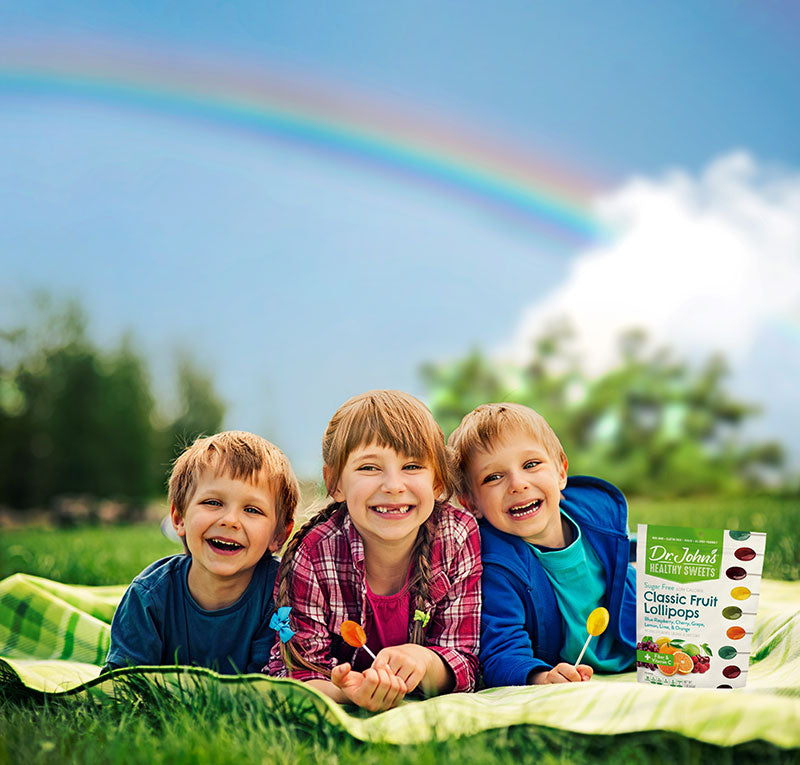 Brain Boost, Oral Boost, Immune Boost, Spearmint, and MORE
Our new Mints and Gums are here to not only make your breath fresh and teeth healthy but will keep your system in check. Try our Spearmint or Berry flavors and chew your way to a healthier smile!
No artificial colors, flavors, or sweeteners
Gluten-free, dairy-free, soy-free, and vegan
Sugar-free and low calorie
Tooth-friendly
Dark Chocolates
Dr. John's new dark chocolates are more than just deliciously divine. These sweets are non-GMO, gluten free, and have no artificial sweeteners, colors, or flavors. Our chocolates are a good source of fiber, which has been shown to support a healthy digestive system. That means they are the perfect treat to satisfy all your chocolate cravings without compromising health. With irresistible flavors of peanut butter, mint, almond, coconut, pecan, and sea salt caramel—what's not to love?!
No sugar added
Fiber enriched
Keto-friendly
Tooth friendly
Non-GMO
All natural and sugar free
Sweet Cherry Vitamin Pops
Our new Sweet Cherry Vitamin Pops help support a healthy immune system. In addition to having the same delicious taste you've come to love, these naturally sweetened, tooth-friendly lollipops have gobs of good-for-you added nutrients. It's a sweet way to give yourself a boost!
200% DV Vitamin D per serving
200% DV Vitamin C per serving
7 grams of fiber per serving
All natural and sugar-free
Dry Mouth Pops and Drops
Our new Orange Dry Mouth Pops and Drops are not only delicious, but promote oral health by relieving dry mouth and reducing bad breath. Dr. John's Dry Mouth candies are made with Xylitol which is a natural, plant-based sweetener that stimulates the production of saliva and won't promote tooth decay. Combined with the perfect amount of tartness, it's literally a mouthwatering treat!
Grams of Xylitol per serving - Hard Candies: 1.96g / Lollipops 1.63g
DV Vitamin C per serving - Hard Candies: 180% / Lollipops 150%
Grams of Fiber per serving - Hard Candies: 10g / Lollipops 8g
All natural and sugar free
Fresh Breath Pops and Drops
Enjoy a burst of refreshing lemon spearmint flavor with our new line of candies made specifically for oral health. Our Fresh Breath Pops and Fresh Breath Drops contain tongue-stimulating zinc crystals that are clinically proven to reduce bad breath. And, they're made with natural, sugarless sweeteners that actually fight cavities, making them super tooth-friendly.
6 grams of fiber per serving
Patented zinc crystals reduce bad breath
All natural and sugar-free
Probiotic Pops and Drops
Make your tummy happy and keep your smile wide with our great-tasting candies that are full of fiber, Vitamin C, and probiotics to help promote healthy digestion.
Sugar-free, low calorie, and tooth-friendly
No artificial colors, flavors, or sweeteners
Grams of Fiber per serving - Hard Candies: 10g / Lollipops 6-7g
Gluten-free, dairy-free, soy-free, and vegan