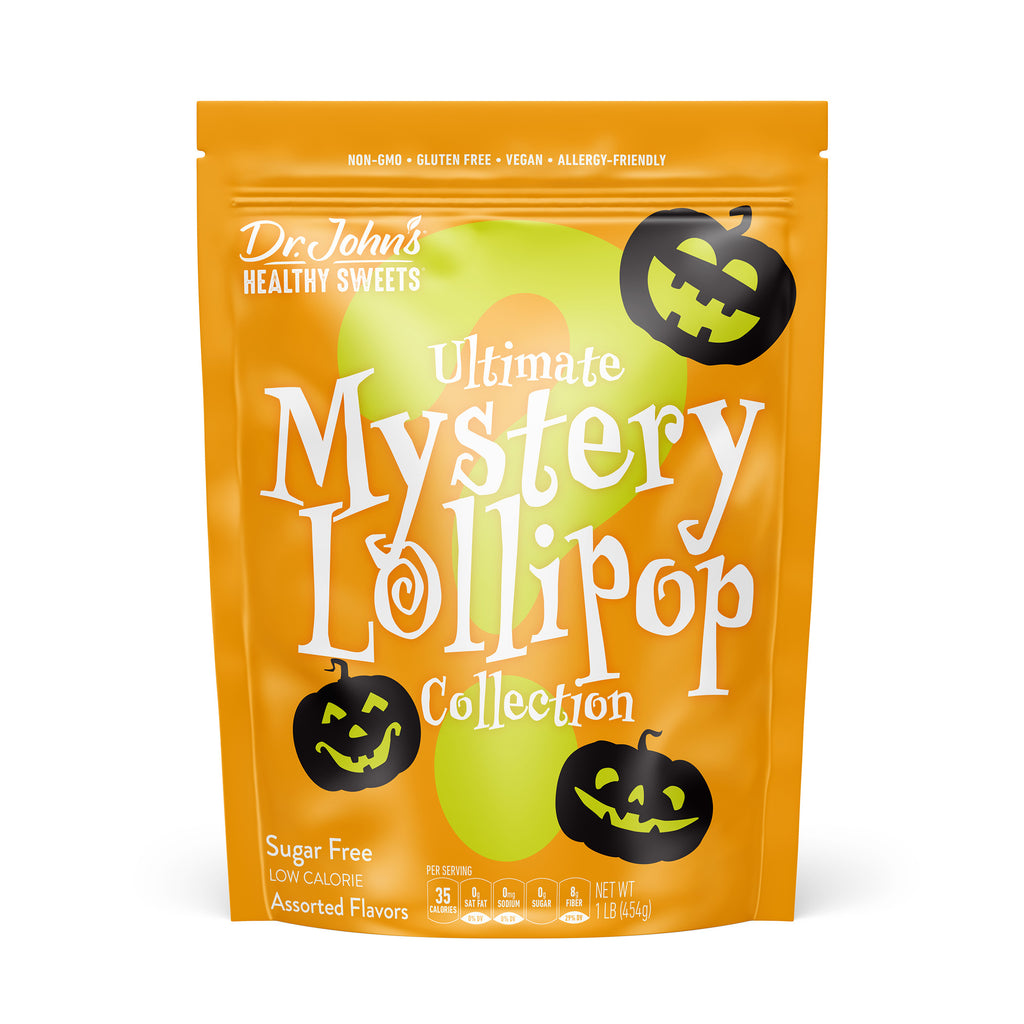 Ultimate Mystery Lollipop Collection 2023!
Sugar-Free and Great Tasting!
Welcome to the ultimate Halloween candy experience – our exclusive Mystery Lollipop Collection! Get ready to be surprised and delighted by our assortment of flavors, all without a pinch of sugar. Crafted with care, these lollipops are not only tasty but also a better choice for your dental health. Why compromise on fun when you can have the best of both worlds? Dive into a healthier, sugar-free Halloween with our better-for-you candies.

Flavors include: a mysterious mix of Dr. Johns's greatest hits!
• #1 Dentist Recommended
• Vegan and Non-GMO
• Allergy Friendly, made Kosher in a nut-free facility 
We only use all-natural ingredients.
ingredients
Dextrin (dietary fiber), Erythritol, Xylitol, Citric Acid, Chocolate Liquor, Ascorbic Acid, Natural Flavor, Fruit and Vegetable Juice (Color), Spirulina Extract (Color), Stevia Leaf Extract, Titanium Dioxide, Turmeric (Color).