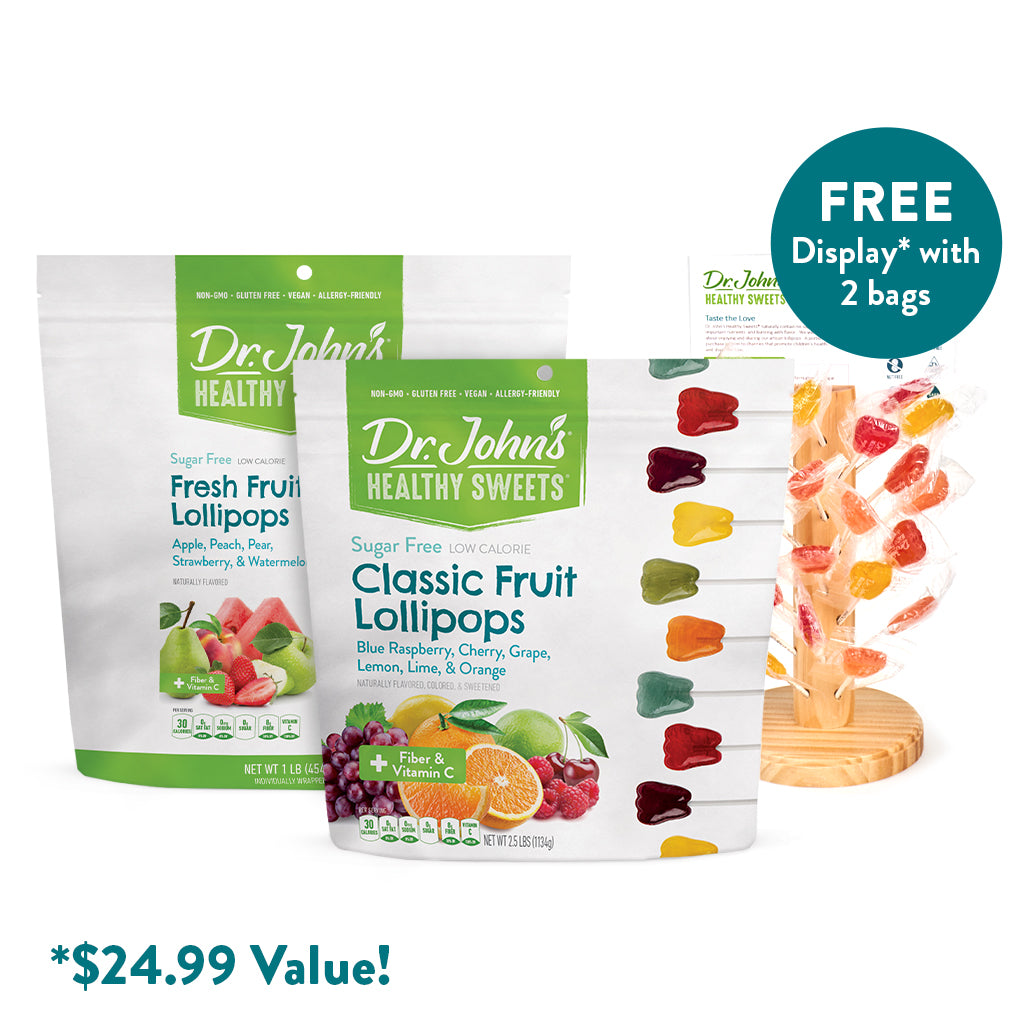 2 Pouch Bundle w/ Free Short Natural Tree Display
Sugar-Free and Great Tasting!
Grab a lollipop (or two) with this 2 pouch bundle pack! Share fruit flavors like Apple, Watermelon, and Strawberry in a safe and hygienic way with a FREE lollipop display.
One 2.5LB bag Classic Fruit Tooth Lollipops
One 2.5LB bag Fresh Fruit Tooth Lollipops
Free Short Natural Wood tree display
Free Partner in Prevention referral pads
We only use all-natural ingredients.
ingredients
See individual product images.