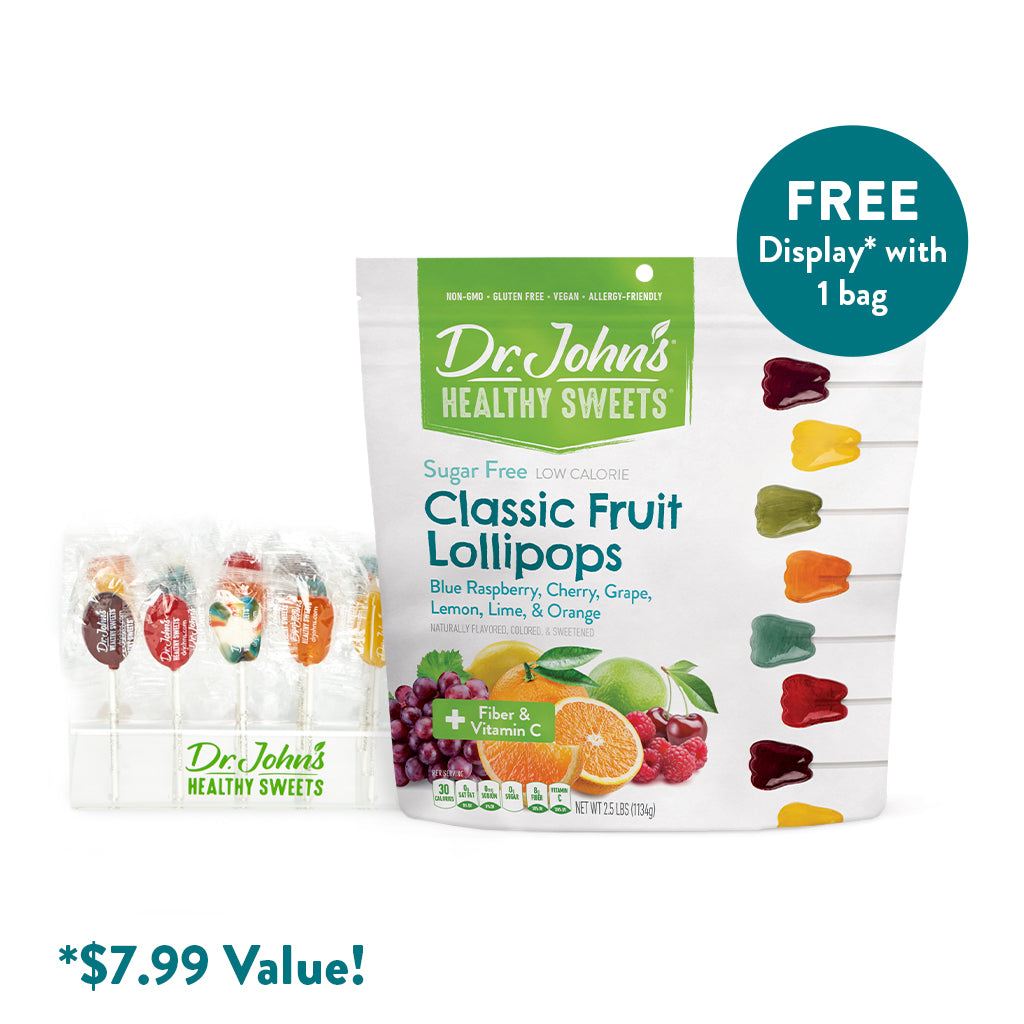 1 Pouch Bundle w/ Free Acrylic Display
Sugar-Free and Great Tasting!
Dr. John's lollipop display is the best way to motivate patients to choose tooth-friendly candies that keep them healthy. Our display provides the perfect after-appointment treat and looks great in any office. These stands are easy to refill and once patients taste the sugar-free goodness, lollipops will be flying off the counter!
Now you can get a FREE display with the purchase of our Classic Fruit Tooth lollipops.

One 2.5LB bag Classic Fruit Tooth Lollipops
Free small Acrylic display
Free Partner in Prevention referral pad
We only use all-natural ingredients.
ingredients
See individual product images.